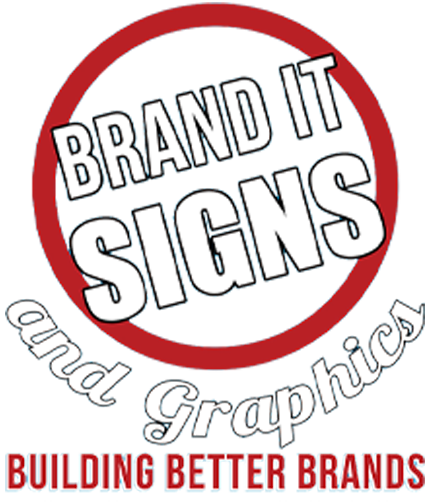 Your commercial signage is a direct reflection of your brand. Are you making a good impression? When you need impressionable and attractive commercial signage we are here for you. Whether you are launching your business, re-branding, or simply in need of a new commercial sign, we are here to design, manufacture, and install custom signage that makes your brand unforgettable.
Our commercial signage options for your business include LED signs, vehicle graphics, awnings, carved signs, monument signs, channel letters, pylon signs, and much more! Our custom signage services are available for businesses in New Castle PA, Kennett Square PA, Hermitage PA, Boardman OH, Newark DE, Wilmington DE, and surrounding areas, including NJ & MD! Don't see your location? No worries!
Contact us directly to inquire about services in your area. ​
Boardman, OH

Business Signs
Carved Signs
Channel Letter Signs
LED Sign Board
Monument Signs
Pylon Signs
Truck Wrap and Vehicle Vinyl Wrap
Chadds Ford, PA

Carved Signs
Channel Letter Signs
Commercial Awnings
LED Sign Board
Monument Signs
Pylon Signs
Truck Wrap and Vehicle Vinyl Wrap
Chatham, PA

Business Signs
Carved Signs
Channel Letter Signs
Commercial Awnings in Hermitage
LED Sign Board
Monument Signs
Pylon Signs
Truck Wrap and Vehicle Vinyl Wrap
Edinburg, PA

Carved Signs
Channel Letter Signs
Commercial Awnings in Hermitage
Commercial Canopies, Business Signs, and Vehicle Vinyl Wraps in Chatham, PA
LED Sign Board
Monument Signs
Pylon Signs
Truck Wrap and Vehicle Vinyl Wrap
Hockessin, DE

Carved Signs
Channel Letter Signs
Commercial Awnings
LED Sign Board
Monument Signs
Pylon Signs
Sign Company
Kennett Square, PA

Business Signs
Carved Signs
Channel Letter Signs
Commercial Awnings
LED Sign Board
Monument Signs
Pylon Signs
Sign Company
Truck Wrap and Vehicle Vinyl Wrap
Mt. Jackson, PA

Carved Signs
Channel Letter Signs
Commercial Awnings
LED Sign Board
Monument Signs
Pylon Signs
Truck Wrap and Vehicle Vinyl Wrap
New Castle, PA

Business Signs
Carved Signs
Channel Letter Signs
LED Sign Board
Monument Signs
Pylon Signs
Sign Company
Truck Wrap and Vehicle Vinyl Wrap
New Wilmington, PA

Business Signs
Carved Signs
Channel Letter Signs
Commercial Awnings
LED Sign Board
Monument Signs
Pylon Signs
Sign Company
Truck Wrap and Vehicle Vinyl Wrap
Newark, DE

Carved Signs
Channel Letter Signs
Commercial Awnings
LED Sign Board
Monument Signs
Pylon Signs
Sign Company
Truck Wrap and Vehicle Vinyl Wrap
Niles, OH

Business Signs
Carved Signs
Channel Letter Signs
LED Sign Board
Monument Signs
Pylon Signs
Sign Company
Truck Wrap and Vehicle Vinyl Wrap
Oakwood, PA

Carved Signs
Channel Letter Signs
Commercial Awnings
LED Sign Board
Monument Signs
Pylon Signs
Truck Wrap and Vehicle Vinyl Wrap
Pulaski, PA

Carved Signs
Channel Letter Signs
Commercial Awnings
LED Sign Board
Monument Signs
Pylon Signs
Truck Wrap and Vehicle Vinyl Wrap
Sharpsville, PA

Carved Signs
Channel Letter Signs
Commercial Awnings
LED Sign Board
Monument Signs
Pylon Signs
Truck Wrap and Vehicle Vinyl Wrap
Toughkenamon, PA

Business Signs
Carved Signs
Channel Letter Signs
Commercial Awnings
LED Sign Board
Monument Signs
Pylon Signs
Sign Company
Truck Wrap and Vehicle Vinyl Wrap
Warren, OH

Business Signs
Carved Signs
Channel Letter Signs
LED Sign Board
Monument Signs
Pylon Signs
Sign Company
Truck Wrap and Vehicle Vinyl Wrap
West Middlesex, PA

Carved Signs
Channel Letter Signs
Commercial Awnings
LED Sign Board
Monument Signs
Pylon Signs
Truck Wrap and Vehicle Vinyl Wrap
Westover Hills, DE

Carved Signs
Channel Letter Signs
Commercial Awnings
LED Sign Board
Monument Signs
Pylon Signs
Truck Wrap and Vehicle Vinyl Wrap
Willowdale, PA

Business Signs
Carved Signs
Channel Letter Signs
Commercial Awnings
LED Sign Board
Monument Signs
Pylon Signs
Sign Company
Truck Wrap and Vehicle Vinyl Wrap
Wilmington, DE

Carved Signs
Channel Letter Signs
Commercial Awnings
LED Sign Board
Monument Signs
Pylon Signs
Sign Company
Truck Wrap and Vehicle Vinyl Wrap
Youngstown, OH

Business Signs
Carved Signs
Channel Letter Signs
LED Sign Board
Monument Signs
Pylon Signs
Sign Company
Truck Wrap and Vehicle Vinyl Wrap