Business Signs and Awnings, Channel Letter Signs, Vehicle Vinyl Wrap, and Commercial Canopies in Oakwood, PA
Sign Company Serving Oakwood, PA, and the Surrounding Areas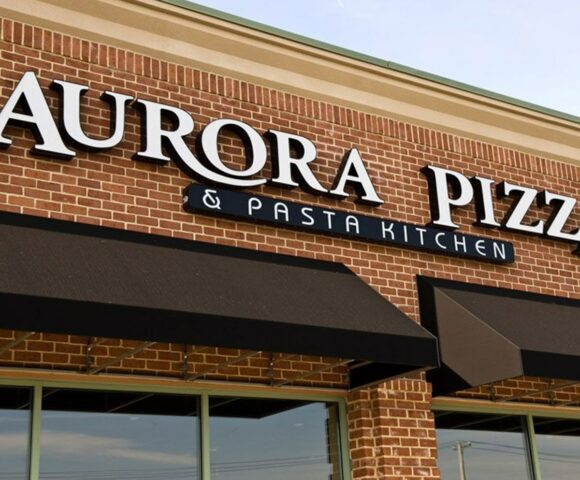 Improve your visibility with well-designed and attractive business signs, truck wraps, or a business awning in Oakwood, PA. Brand It Signs and Graphics is the top sign company in the area, and our team strives to improve your business image.
We offer a wide range of business signage to meet your needs, from pylon signs to storefront awnings. We ensure your message reaches the public on your terms. Your business matters so don't settle for anything less than perfection.
Commercial Awnings for Oakwood Businesses
Commercial awnings offer your customers a respite from the elements while adding a colorful option for business signage. Commercial canopies or business awnings attract attention and enhance your storefront's image.
As the top professionals in the signage industry, we know how to draw eyes to your business. Storefront awnings provide a clever way to market your business to passersby. Coupled with our other business signs, you can rest easy knowing your awnings bring in clients and help your marketing goals.
Business Signs and Truck Wraps in Oakwood, PA
An effective outdoor sign draws attention, offers insight to your clients, and ensures your message is available to the public. Getting the word out improves your relationship with new clients and showcases your specialized talents.
Our sign company offers the following to ensure your business stands above the competition:
We also offer a customized vehicle vinyl wrap to spread your business further. Truck wraps improve visibility and offer information about your business to everyone on the road. From full wraps to just your logo and phone number, whatever you need, we can help.
Sign Company Serving Oakwood, Pennsylvania
With our timely project management, we always provide what you need when you need it. We work with you to ensure your custom signs align with your business image.
Our highly trained professionals use state-of-the-art design tools to ensure attractive visuals and accurate results for your business signs. We aim for the best, and our team ensures our work meets your needs.
Nestled in the heart of Lawrence County, Oakwood features several parks and provides an ideal home for families. It's a rural area, offering ample wildlife and natural beauty. Oakwood is perfect for small-town living, with easy access to cities and towns throughout Pennsylvania.
Contact Brand It Signs and Graphics today to schedule a free consultation for business signs or a business awning in Oakwood, PA.
Give Your Business the Attention It Deserves
Contact us for an appointment today!