Sign Company for Business Signs, Commercial Awnings, Pylon Signs, Carved Signs, LED Sign Boards, Vehicle Vinyl Wraps, and More
for Wilmington DE, Newark DE, Kennett Square PA, New Castle PA, Hermitage PA, Boardman OH, and the Surrounding Areas including NJ & MD
Brand It Signs and Graphics
Building Better Brands
At Brand It Signs & Graphics, a sign is more than your company name. It's a reflection of your business, an extension of your corporate personality. For some, it's a powerful first impression that immediately defines you. From the iconic 'golden arches' to Starbuck's seductive siren, a sign becomes an indelible imprint in the minds of your target market.
Since 1991, Brand It Signs & Graphics has made signs that make lasting positive impressions. Crisp precision lettering, eye-catching color, state-of-the-art LED lighting and stunning graphics come together to create an image that proudly represents your company. Today, we're meeting your signage needs from two convenient locations:
Kennett Square, Pennsylvania at 111 Thompson Road
New Castle, Pennsylvania at 2618 West State Street.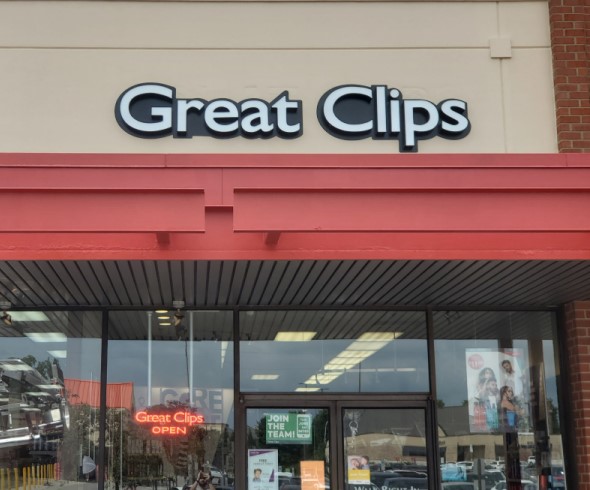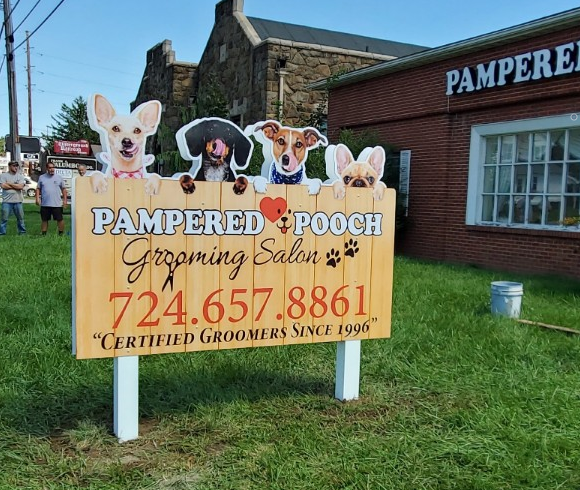 The Beauty of an Experienced Sign Company
For 3 decades, Brand It Signs & Graphics has been custom crafting creative signage and graphics for businesses throughout Ohio, Pennsylvania, and Delaware.
From restaurants to churches, community centers and high schools to health centers and bridal boutiques, Brand It Signs & Graphics has crafted LED digital signs, channel letter signs, carved signs and so much more. You'll find our proudly displayed signs in Boardman, Ohio. We've installed our work in Hermitage, Kennett Square and New Castle, Pennsylvania, as well as Newark and Wilmington, Delaware.
Business Signs That Make Your BRAND Stand Out
While we are now in for our creative signs, Brand It Signs & Graphics has also earned a reputation for other products that highlight your name and share your message. we provide stunning awnings… and we take your show on the road with attention-grabbing vehicle graphics and wraps. you'll find our work throughout Ohio, Pennsylvania and Delaware… and anywhere our clients take their company vehicles.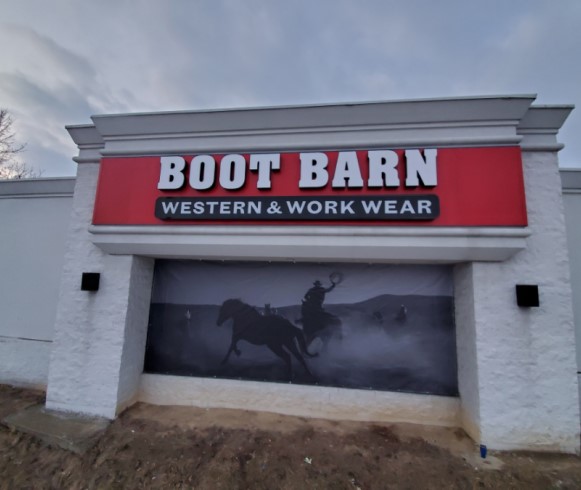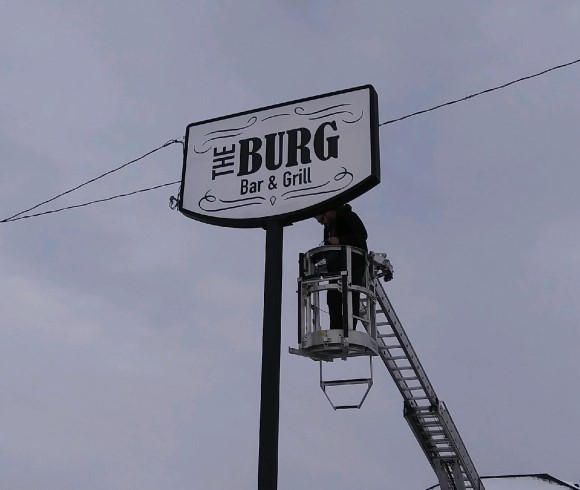 Business Signs, Truck Wraps, and Commercial Awning Design and Installation
Our Team Works for Yours
It begins with our talented designers who spend time learning what you envision for your new sign. From incorporating logos to matching fonts, colors and other graphic considerations, Brand It Signs & Graphics comes up with a design that both personifies your image and enhances your surroundings. Once the design is improved, it goes to our manufacturers who choose just the right materials for your particular application. These consummate craftsmen bring life to your vision, whether it's an outside sign or interior sign. When completed, our expert installers place your sign safely and securely in your predetermined location, chosen for maximum visibility and aesthetic appeal. And our team is there to address any issues after installation, making sure your name works as hard as you do!
We can meet all your outdoor and indoor signage needs
including (but not limited to):
EXTERIOR SIGNS
Awnings
Banners
Carved Signs
Channel Letter Signs
Corplast Signs
Electric Signs
LED Sign Board
Metal & Plastic Signs
Monument Signs
Plaques
Posts and Panel Signs
Pylon Signs
Scoreboards
Sign Cabinets
Shopping Center Signs
Truck Wraps
Vehicle Vinyl Wraps
Wayfinding Signs
Yard Signs
INTERIOR SIGNS
Acrylic Wall Signs
ADA Signs
Dimensional Letters & Logos
Directory Signs
Floor Signs
Menu Boards
Plaques
Wall Graphics
Wayfinding Signs
CUSTOMER TESTIMONIALS
Mike from the New Castle location went above and beyond making sure my logos turned out perfect. He made multiple trips to different job sites to measure up my equipment and returned to install them. I couldn't have asked for better service. Thanks again!!

Michael did an awesome job on our van. Thanks for taking the extra time and doing a great job. We will be getting our trailer done in the spring can't wait to see it.

Did a great job wrapping my trailer. Highly recommend these guys!