Brand It Signs has absorbed the business of Valley Awning and Tent
Still the same great service and value you have come to know for the past 18 years.
But, now with additional capabilities.
Commercial Awnings, Canopies, and Storefront Awnings For Youngstown, Boardman, Niles, Warren OH, Hermitage, New Castle, Wilmington, Newark DE, Kennett Square PA, and the Surrounding Areas including NJ & MD
Functional & Fashionable
Awnings by Brand It Signs
They bring a touch of class to every building they grace. They provide protection from rain and shade on sunny days. They can identify a business, share a phone number, highlight services, and improve the aesthetics of a storefront. Commercial Awnings are a welcome addition to a wide variety of business types and Brand It Signs is here to help you choose the most appropriate awning for yours.
We provide:
Fabric awnings covered with Sunbrella*
Standing seam metal awnings.
Vinyl-covered aluminum frame awnings.
* The Sunbrella fabric comes with a 10-year warranty.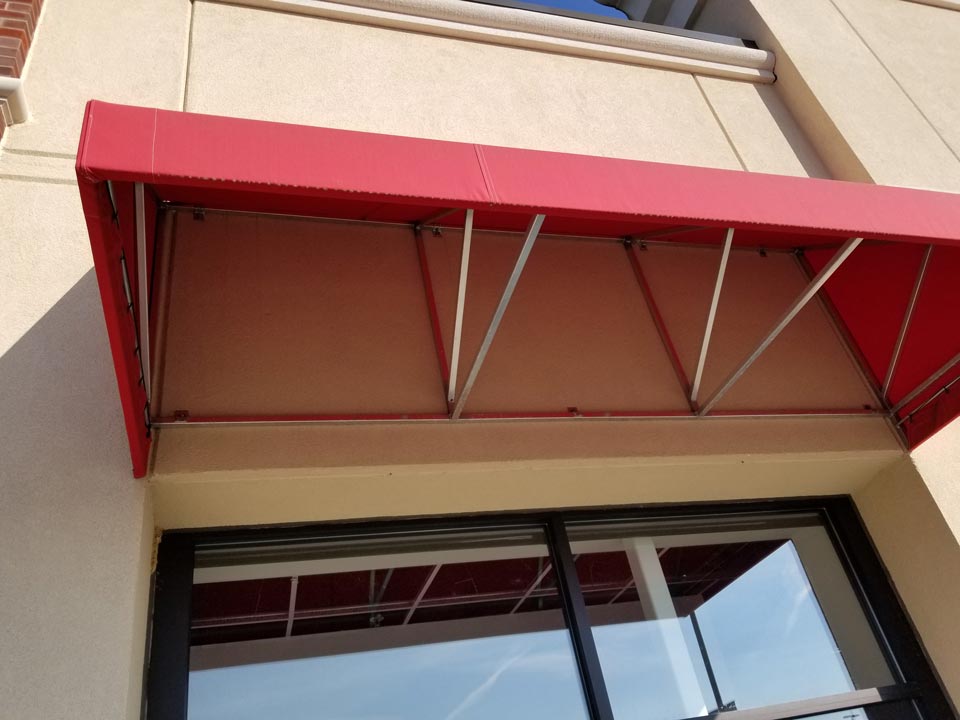 High-Quality Commercial Awnings
Constructed of fabric, or similar materials, an awning is a well-constructed frame over which these materials are stretched. They are used for a host of reasons, including protection against weather, keeping customers cool in the summer and warm and dry in rainy or snowy weather. They're generally installed near a building's entrance.
We provide a host of options for awnings to accommodate whatever type of outdoor space you have.
Create a comfy outdoor seating area for your coffee shop, cafe, or restaurant with a retractable awning.
Identify your business and offer cover for your store's front entrance with an awning that also protects your customers from the rain.
'Dress up' the entrance to your store with the right colorful awning.
Accentuate storefront windows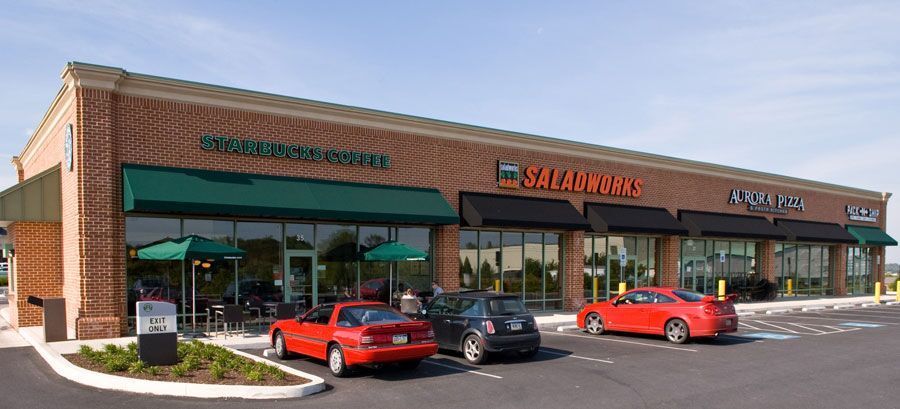 Commercial Awnings Protect AND Promote
Awnings provide a buffer between the outdoors and the inside of your building, helping to keep water and snow out. If customers have to wait outdoors to be seated, an awning provides shade and protection from the elements. Brand It Signs offers a variety of styles and colors enabling us to customize your awning to enhance your existing decor. By creating a visually appealing storefront, you make a memorable impression that your clientele will want to revisit. Awnings can help make a memorable and lasting impression…and reinforce your brand.
There are a variety of sizes available, so there are plenty of opportunities to display your company name, logo, and other information. With the right color combinations, your logo, name, and/or info will be beautifully displayed in a fashionable, functional way. Our skilled installers have years of experience installing awnings for companies just like yours.
Traditional, concave, dome, or arch: whatever style you want, you'll find at Brand It Signs. Whether you choose a storefront awning or retractable awning, you'll enjoy all the features of a beautiful, durable awning that enhances the looks of your business and promotes your brand.
Commercial Awnings: Photos from the Gallery