LED Display Systems For Kennett Square PA, Hermitage PA, New Castle PA, Newark DE, Wilmington DE, Boardman OH, and the Surrounding Areas including NJ & MD
Brand It Signs is your leading resource for LED Display Systems
An LED Display is the best investment you can make for your business today
According to the U.S. Small Business Administration, an electronic message display is the most efficient and cost-effective form of advertising. Whether you're in the market of making money or in the pursuit of promoting your community, investing in digital signage helps you create relevant messaging that gets you the results your business needs. Just by installing an LED display, the average business can expect to see a minimum increase in business of 15% up to a staggering 150%.
LED Displays. More pixels, less cost.
Make more money with our high resolution displays
Our 9, 6, and 4mm BladeM ultra-high resolution, LED digital display boards are more than a screen – it's a tool that helps deliver impactful messaging. In fact, investing in an LED display will help you significantly increase your revenue. Contact us to learn more about how Brand It Signs can help you get the most out of your investment in an LED display.


Why Digital Signage Works…
70% of Americans say they have seen a digital display in the past month
52% say they've seen a digital sign in the past week
47% remember seeing a specific ad or message
Recall jumps to 55% when talking about outdoor digital displays or billboards
80% of shoppers say they have entered a store or restaurant because a digital sign caught their interest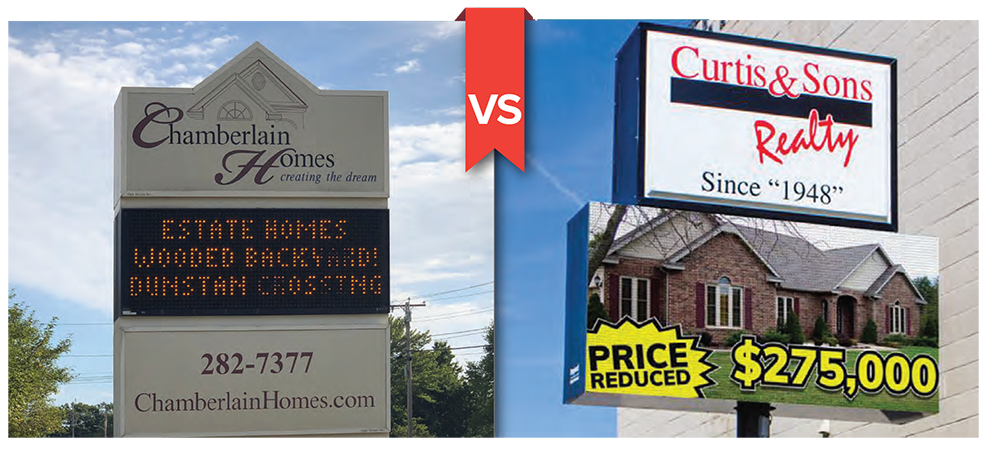 ---
Digital Signage is Visual and so is

Brand It Signs and Graphics
90% of the information transmitted to the brain is visual
Our brains process visual information 60,000x faster than text
After three days, people retain 65% of visually presented information
People retain only 10-20% of written or spoken info after three days
Pictures/videos evoke an emotional connection to a menu item, product, service, community event or student body/faculty function.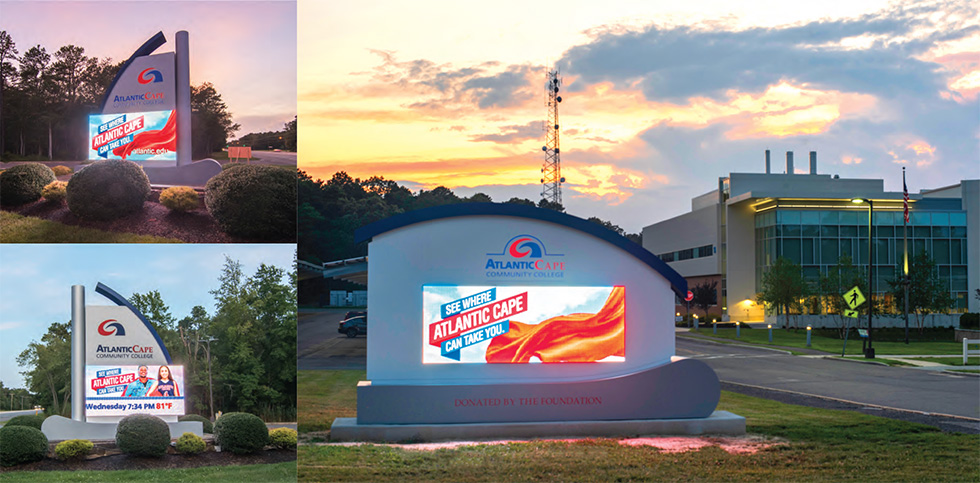 Advanced solid-state technology means no internal moving parts that can fail.
No moving parts, equals rock solid reliability! Through rain, heat, or snow, you can have confidence that your display is up and running at all times. Our LED sign competitors have many wires that can corrode or come loose, moving parts like fans which will break at some point. Other LED display companies have many failure points which Brand It Signs and Graphics ensures that it does not.
Future-proof modular LED display architecture.
The modular systems allow you to easily expand or upgrade an existing LED display as your technology needs change.
A standard BladeM double sided display is 69 percent lighter than the competition (246 lbs. Vs. 814 lbs.), making installation easier.
BladeM boasts an IP 67 rating, meaning it is dustproof and waterproof; giving you peace of mind that your display can withstand the toughest climates.
Ultra-high resolution technology so your content stands out!
Spending a lot of money on a display that can only produce text or low-resolution photos/clip-art, will generate a significantly lower impression rate. A high-resolution display that can deliver superior content, will always maximize revenue generation on your products and services.
A BladeM ultra-high resolution 4'x8' 9mm LED display has 3-5x more pixels (32,768) than traditional 16mm (9,216) and 20mm (6,272) displays.
BladeM is capable of displaying images and videos with 298 trillion colors and 60 FPS video to highlight today's rich content.
BladeM delivers stunning, edge-to-edge, full-color picture or video that captures the audience's attention.
Dynamic, rich looking content generates more eyes on your services.
Stand out like never before to promote your business or to engage with the community using our displays.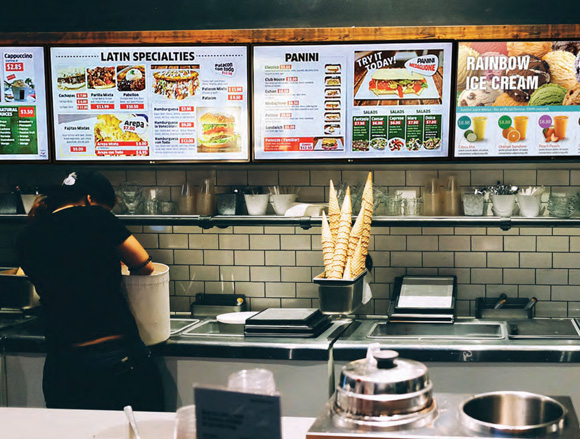 Content Management For Interior or Exterior Digital Displays
Increase your impact with ScreenHub
Easy to Use – Allows you to create, schedule, and organize your content with the simple yet powerful cloud software platform.
ScreenHub is compatible with any synchronous interior TV or outdoor digital display
Dependable playback system plays 24 hours a day, 365 days a year
ScreenHub is Free, powerful content management software for any LED display.
Lifetime training and support when you need it