Business Signs Including Carved Signs, Channel Letter Signs, Monument Signs, and Pylon Signs In Newark DE, Wilmington DE, Hermitage PA, New Castle PA, Kennett Square PA, Boardman OH, and Surrounding Areas including NJ & MD
We Do It All
Interior and Exterior Business Signs by Brand It Signs
Advertise your company name, point out your location, share your company's products and services or simply 'tag' your brick & mortar location: a quality sign can accomplish all of these goals and so much more. There are many, many different needs for signs… and Brand It Signs can create exactly what you need. From carved outdoor signs to monument signs, pylon signs to LED signs, indoor signs, and lettering, and so much more: Brand It Signs is building better brands with custom-crafted signs.
With Our Business Signs, We Make It Easy
It's usually a very surprising revelation when our customers find out how many options are available when it comes to signage, the team at Brand It Signs makes it easy to get what you want. Because of nearly 3 decades of experience, we know what information is needed to determine how to get you what you want. From size to visibility, installation viability to durability, we walk through all the logistical considerations to determine the best sign for your specific application. Once we've determined and agreed upon the right type of sign, our design team spends time with you to create a look that embodies the image you want to portray. Whether we're using your existing logo, helping you create a logo for a new business, or creating a fresh, vibrant look, we start with a design you approve.
Once we've completed the design phase, our fabricators go to work.
Based on your individual sign design, they choose the materials best suited for your needs. Using the latest state-of-the-art equipment and years of custom crafting experience, we create a sign that meets all your requirements in the most effective, durable, and attractive manner possible. Companies throughout Ohio, Delaware, and Pennsylvania have trusted Brand It Signs for all their indoor and outdoor signs. We're proud to receive so many referrals from our clients and consider it the greatest testament to our quality and commitment to customer satisfaction.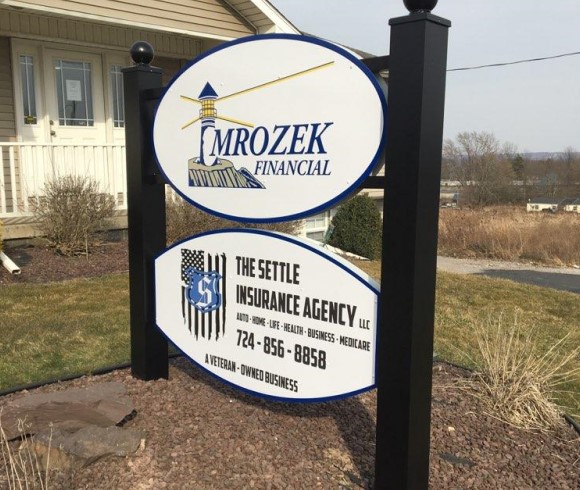 Carved Signs
Why do these carved signs from Brand It Signs and Graphics catch your eye so effectively? It's the contrast of the golden, 3-D letters carved into a deep background color. They are also made of durable materials that will keep their brilliant appearance for longer than ever before. Our experienced professionals will be happy to work with you to custom design a sign we will manufacture and install at your interior or exterior location. Contact us today at either our Kennett Square or our New Castle, PA location.
Learn More About Carved Signs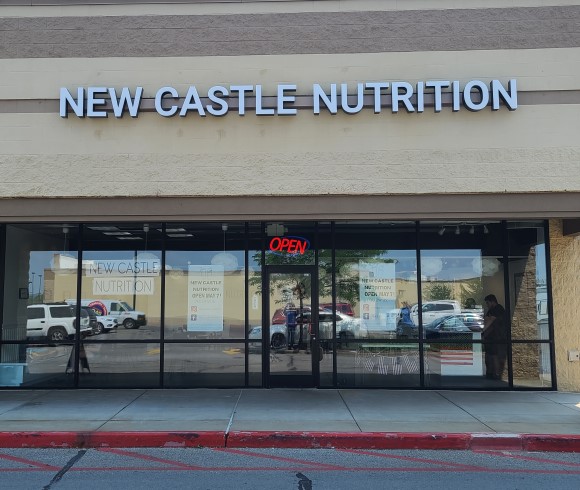 Three-Dimensional Channel Letters
If you want a sign that really "pops," then you need channel letters: three-dimensional creations that literally pop out at you. They will incorporate the exact font and color of your business logo and lettering. Brand It Signs and Graphics has the talented designers, manufacturers, and installers it takes to make your signs come to life. It's an effective way to get the attention you need in order to reach the success your business deserves. Contact us today at either our Kennett Square or our New Castle, PA location.
Learn More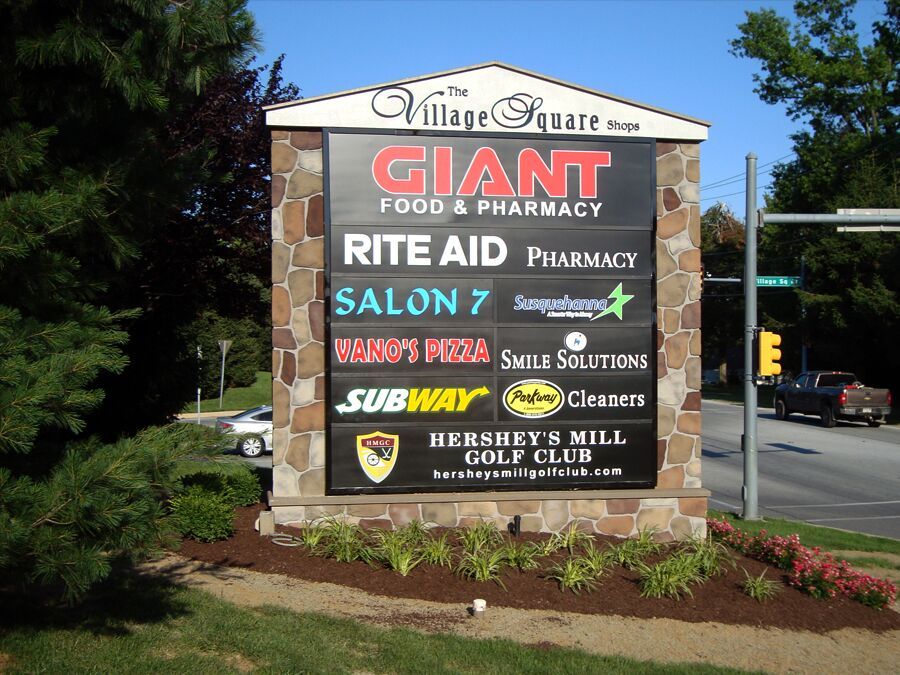 Monument Signs
Installed at grade level, monument signs are used by a wide variety of establishments. These exterior signs often utilize real stone or masonry piers and can be constructed entirely of aluminum and steel or faux finishes in wood, masonry or stone to meet strict budget requirements. Surrounded by appealing landscaping, a monument sign makes a positive impression for any property.
Most common uses: Apartment Communities, Office buildings, Long-Term Care Facilities, Golf Clubs / other private clubs, Places of Interest, Religious Institutions, Special Interest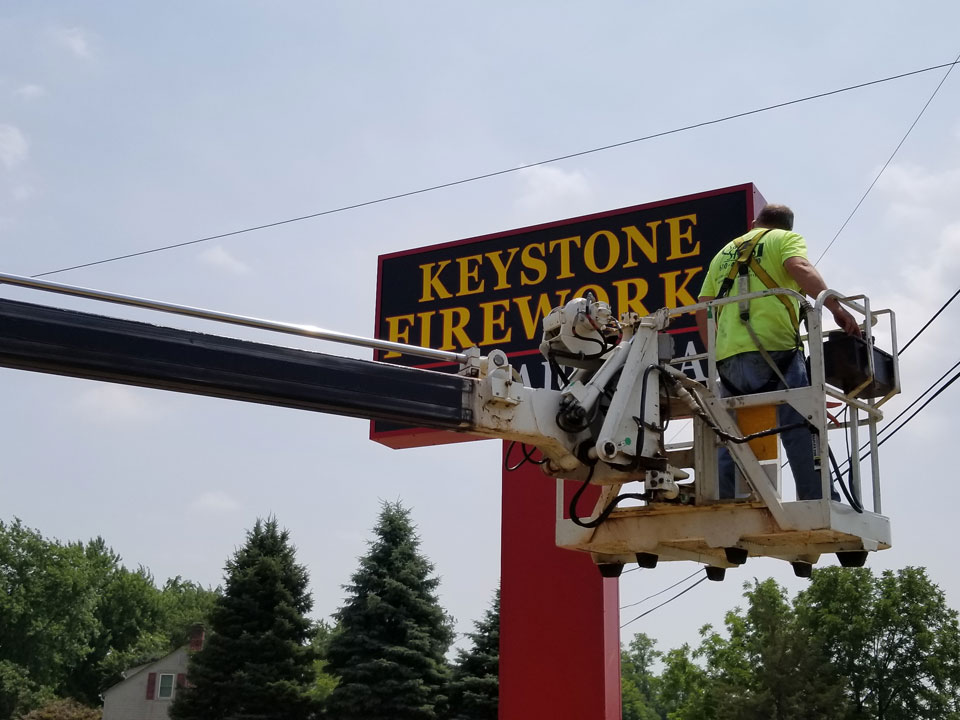 Pylon Signs
Pylon signs are probably the type of signs you see more often than anything else. There's no better way to mark your territory than with a durable and colorful pylon sign from Brand It Signs and Graphics. Strip malls and multi-business locations appreciate the versatility and professional appearance of pylon signs. You've also seen pylon signs used on state highways, advertising a variety of businesses. Often employing a combination of product types such as sign cabinets and channel letters, a pylon sign is an excellent way to highlight multiple trades. Commercial property owners, managers and tenants share a common need for quality signs that express the individuality of each business, let us show you how. Meet with our team that will design, manufacture, and then install the sign your business needs to get the attention and the success you deserve. Contact us for a quote today!
GET A QUOTE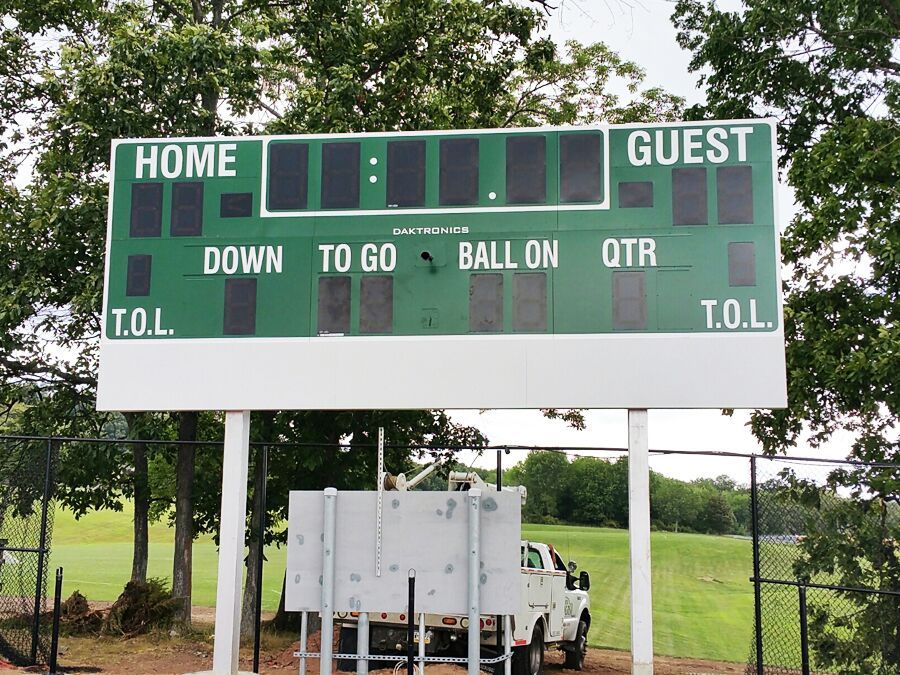 Custom Scoreboards for Any Sport
It doesn't matter if your school, league, or other organization needs a new scoreboard for football, baseball, basketball, or another sport. It only matters who you turn to for help. Let the experienced professionals at Brand It Signs and Graphics design, manufacture, and then install an indoor or outdoor scoreboard that includes exactly what you need instead of what you don't need. You can be sure everyone knows the score and much more at all of your games. Contact us today at either our Kennett Square or our New Castle, PA location.
View Gallery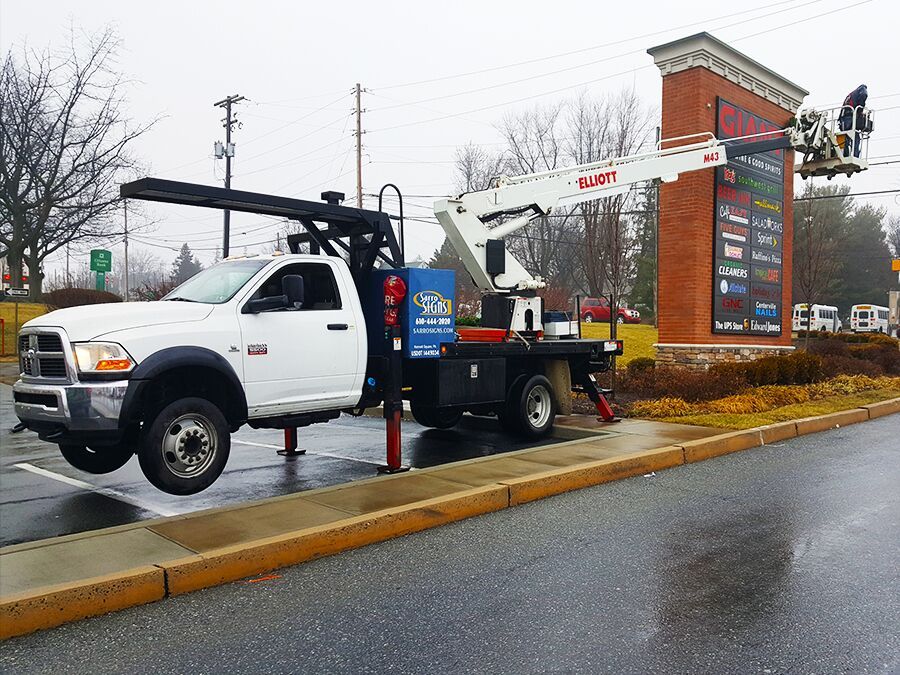 From Start to Finish and Beyond
We've talked about design and fabrication, but installation of your sign(s) is an equally important process. Proper installation not only ensures the overall security of your sign but it also plays a very significant role in maintaining the integrity of the surface upon which it is installed. Shoddy or improper installation can cause serious damage to a structure. The professionals of Brand It Signs ensure your signs are installed professionally, safely, and securely. Should you have any technical issues or any other maintenance concerns, our team is quick to respond. Your ongoing satisfaction is very important to us and it shows in the way we expediently respond to any issues or concerns you have.
Excellent service is part of building better brands at Brand It Signs and Graphics.