Business Signs and Vehicle Vinyl Wraps in Wilmington, DE
Sign Company Serving Wilmington, DE, and the Surrounding Areas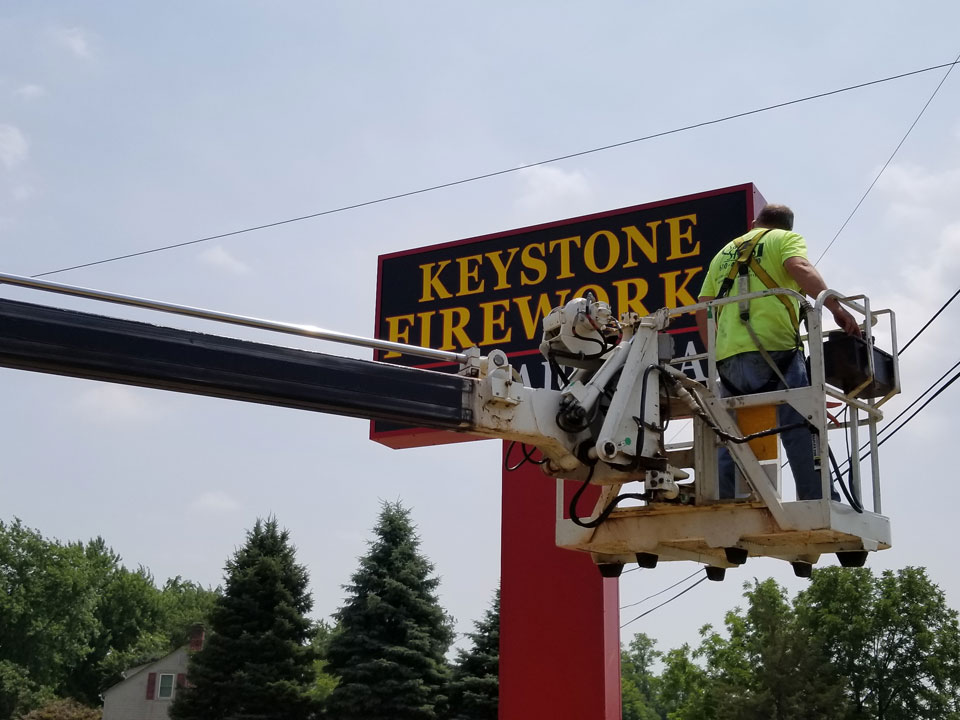 Quick, name two things that help to advertise your business. If you said business signs and vehicle vinyl wraps, you win. These two options do more to help bring people to your business than almost anything else you will do for your business. But what is the right kind of business sign? And how do vehicle vinyl wraps work? The team at Brand It Signs & Graphics has decades of experience with all kinds of signs, and they are ready to put that expertise to work for your Wilmington business. Give them a call today.
Pylon and Monument Signs in Wilmington, DE
For many businesses, they may already have specific places where signs are placed that can include their business name. Monument signs are a great example of this and are found in many places. For example, in an office building complex, there may be several monument signs at ground level along a major roadway. These signs have spots for businesses to advertise their name, letting people know where they are located. Some other businesses have the option to put up a pylon sign, which is a sign that has your business name on it that is elevated above the level of traffic. These are very popular signs because of their visibility.
Truck Wraps in Wilmington, DE
If you have trucks for your business, you should have truck wraps put on them. These might be for a delivery truck or van, or could be as large as a semi-truck cab and even a 53-foot trailer that you own. Truck wraps make it possible to share your marketing message with every driver, passenger, and pedestrian that sees your company car, truck, van, or service vehicle. Even when you're taking a break, you could be advertising your business. People seeing your trucks with your name and logo on them reinforce you in their minds, and they will be more likely to seek you out when they need your services.
Sign Company in Wilmington, Delaware
Channel letter signs, monument signs, pylon signs, truck wraps, scoreboards, and even LED signs are all part of the job for Brand It Signs & Graphics. They can help to get your name out there and to let people know that your business is open and ready for them. From new sign installations to maintenance and upgrades to your business signs, Brand It Signs & Graphics will help make your Wilmington business stand out.
The city was built on the site of Fort Christina, the first Swedish settlement in North America. The modern city also encompasses other Swedish settlements, such as Timmerön / Timber Island (along Brandywine Creek), Sidoland (South Wellington), Strandviken (along the Delaware River near Simonds Garden), and Översidolandet (along the Christina River, near Woodcrest and Ashley Heights). The most important Swedish governor was Colonel Johan Printz, who ruled the colony under Swedish law from 1643 to 1653.
Give Your Business the Attention It Deserves
Contact us for an appointment today!