Business Signs, Commercial Awnings, and Truck Wraps in Edinburg, PA
Sign Company Serving Edinburg, PA, and The Surrounding Areas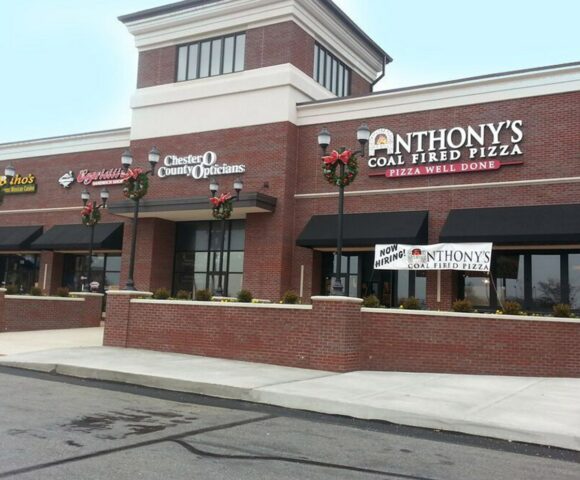 If you're looking for business signs that turn heads and drive business, look no further than Brand It Signs and Graphics. Imagine any type of sign or sign design, and we can make it for you.
Whether you need metal signs, aluminum signs, or a custom business sign, we are the go-to sign company in Edinburg, PA, and the surrounding area.
Our products include:
Business signs
Carved signs
Monument signs
Commercial awnings
Commercial canopies
LED sign board
Pylon signs
Truck wrap
Vehicle vinyl wrap
And more
Channel Letter Signs, Pylon Signs, and LED Sign Boards in Edinburg
Channel letter signs offer a great way to give a profound impression of your brand identity. They can consist of metal, plastic, or other materials. If you'd like to go high-tech with your signs, trust our Brand It Signs and Graphics team for high-quality LED and pylon signs.
With the competition in today's high-tech world, businesses must find creative ways to stand out. You want to be present and visible to your audience. Let us help you add attractiveness, class, and safety to your business or organizational landscape with a high-quality LED sign board.
Commercial Canopies and Business Awning in Edinburg, PA
A business awning is one of the best ways to ensure those looking for your business easily find you and anyone else who notices it remembers your business.
At Brand It Signs and Graphics, we offer commercial awnings and commercial canopies in various materials, sign designs, shapes, colors, and styles.
Vehicle Vinyl Wrap and Sign Company in Edinburg, Pennsylvania
A truck wrap provides a unique marketing opportunity for your Edinburg, PA, business. For example, a high-quality vehicle wrap lets you extend your market reach by bringing your brand on the road.
Whether you're looking for yard signs, monument signs, or carved signs, our team at Brand It Signs and Graphics creates every type of sign your business needs to provide a cohesive message for your indoor and outdoor marketing needs.
Edinburg is an unincorporated community in Lawrence County, Pennsylvania. The community is located on the south bank of the Mahoning River along Pennsylvania Route 551, about 4.7 miles west of New Castle. At Brand It Signs and Graphics, we love the Edinburg area and are passionate about serving its businesses!
Bring your vision to life with business signs from the most trusted sign company in Edinburg, PA. Contact us to schedule an appointment.
Give Your Business the Attention It Deserves
Contact us for an appointment today!