If you own a small business, then you should invest in proper marketing mediums. One of the most traditional yet effective ways is vehicle wraps. If you stay in and around Wilmington, DE, Boardman, OH, Newark, DE, Hermitage, PA, Hockessin, DE, Kennett Square, PA, you can get in touch with us, the team of Brand It Signs. We provide quality vehicle vinyl wraps that will create a buzz about your business in the market. The wraps we make are inviting, attractive, and would provide you the return on investment you are looking for.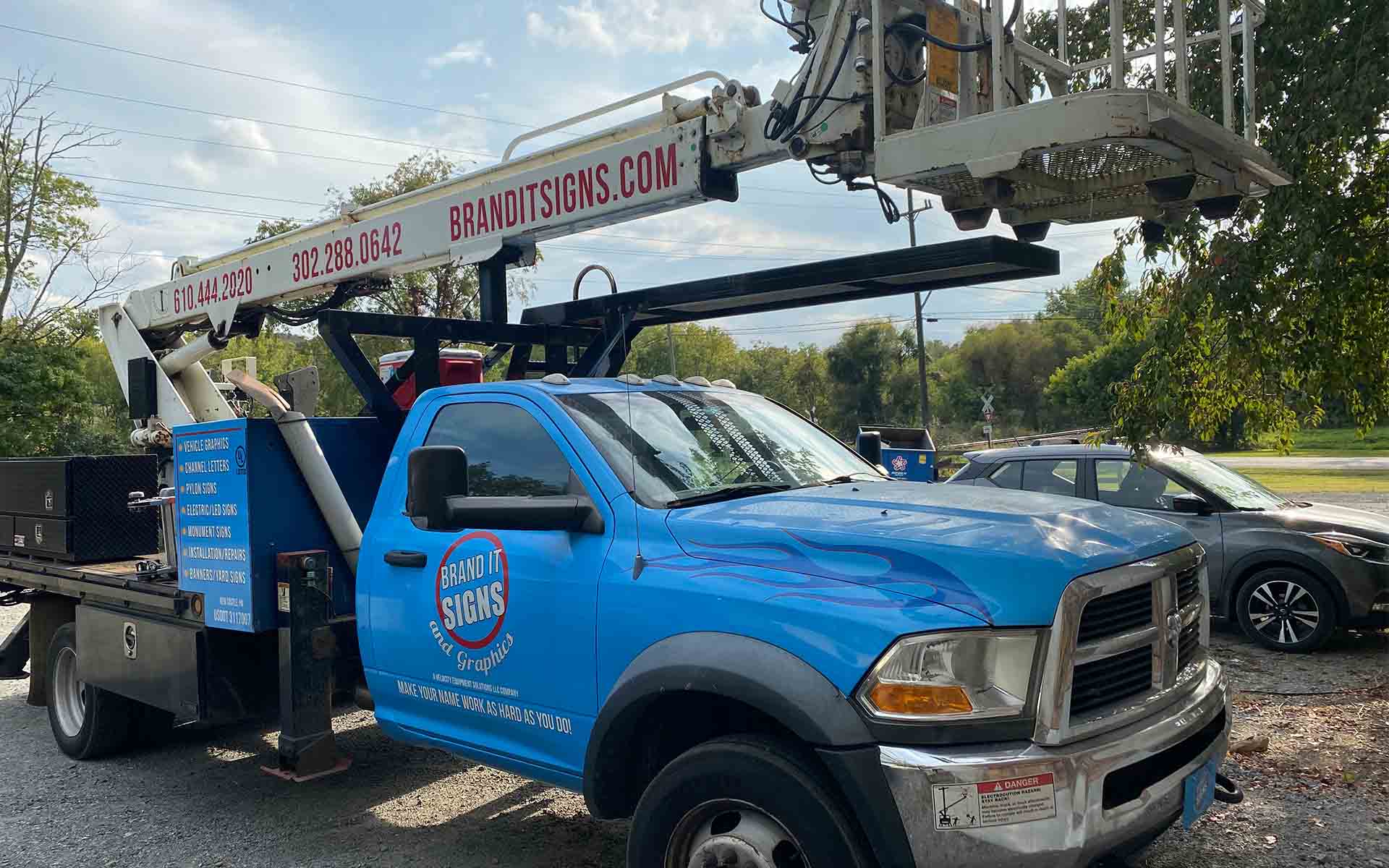 However, as an entrepreneur, you must know the things to consider while printing such vinyl wraps. Designing effective vinyl wraps can be a little complicated. However, our team of creative designers would make sure that your message comes through the same.
So here are some tips for you.
Design is the king:

One of the first things that you should take care of is the design. Your logo, your contact information, and other pointers should be visible on the wrap. The surface of the car is not flat and you should keep that in your mind. Make sure that you discuss the design well in advance with the company so that the outcome is perfect. The message should not look distorted or cramped up. The combination of colors should also be perfect. If you choose us, our designer has the right kind of experience and tools that would make sure that the end product is unique.

Material:

Vinyl wraps are long-lasting and eye-catching. In our company, we use high-quality vinyl at affordable prices.

Installation:

This is a very vital step when it comes to custom car wraps. No matter how perfect the design or material is, if the installation is not right, all will go in vain. It is the reason why you should choose an experienced company for getting end-to-end services.
Always remember that vehicle wraps are a great advertising technique with high ROI. We cannot focus enough on the quality and design. We pay heed to customization as we know that one size does not fit all. To hire our services, kindly get in touch with us.