5 reasons in which a sign company can elevate your brand value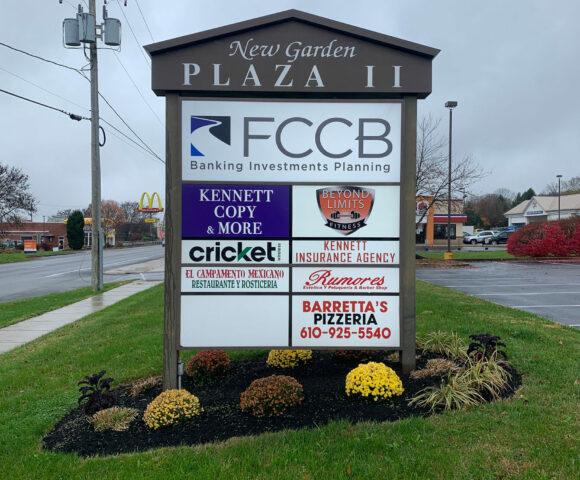 A sign company can play a crucial role in elevating your brand value in various ways. Brand It Signs is a reputed sign company in and around Wilmington, DE, West Middlesex, PA, New Wilmington, PA, New Castle, PA, Hermitage, PA, Chadds Ford, PA.
Here are five reasons how they can accomplish this:
Increased Visibility: Effective signage, whether it's storefront signs, billboards, or vehicle wraps, can significantly increase your brand's visibility. It helps potential customers notice your business more easily, creating greater brand recognition in your target market.

Professional Branding: Sign companies are skilled in designing and creating professional signage that aligns with your brand's identity. They can ensure that your signage maintains consistent branding elements such as logos, colors, and fonts, which enhances brand recognition and trust.

Enhanced Credibility: High-quality, well-designed signs convey a sense of professionalism and credibility to your audience. When customers see polished and appealing signage, they are more likely to trust your brand and perceive it as a reputable business.

Improved Customer Experience: Signage can help improve the customer experience by providing essential information and wayfinding cues. Clear and informative signs can guide customers to your business, inform them about your products or services, and enhance their overall experience, leading to positive associations with your brand.

Competitive Advantage: An eye-catching and well-placed sign can set your business apart from competitors. A sign company can help you stand out by designing unique, attention-grabbing signage that attracts more customers and makes your brand memorable in a crowded marketplace.
In summary, a sign company can elevate your brand value by increasing visibility, ensuring professional branding, enhancing credibility, improving the customer experience, and giving you a competitive edge in your industry. Investing in high-quality signage is a strategic move to build and strengthen your brand's presence and reputation. Please call us without any hesitation.