How to Choose the Best Sign Company in Town?
When choosing the best signage company for your business, there are several factors to consider. Brand It Signs provides the best signs in West Middlesex, PA, New Wilmington, PA, Hockessin, DE, Boardman, OH, Chadds Ford, PA, Hermitage, PA.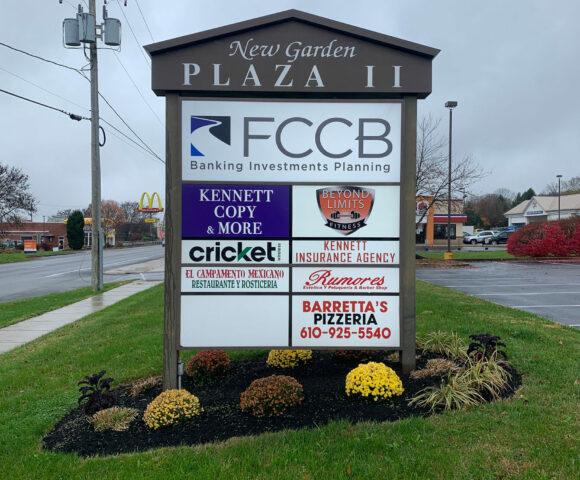 Here's a step-by-step guide to help you find the best sign company:
Determine your requirements: Start by defining your signage needs. Consider the type of signs you require, such as outdoor signs, indoor signs, vehicle wraps, banners, or digital signage. Determine the size, design, materials, and any specific features you want for your signage.

Research local signage companies: Look for signage companies in your local area or region. Ask for recommendations from other businesses or search online directories. Take note of the companies that specialize in the type of signage you need. You can get in touch with us if needed.

Review their portfolio: Visit the websites or online portfolios of the signage companies on your list. Look for examples of their previous work to assess their design capabilities and quality. Pay attention to signs that are similar to what you envision for your business.

Read customer reviews and testimonials: Search for customer reviews and testimonials about the signage companies you are considering. Check popular review websites, social media platforms, and their own websites for feedback from past clients. This will give you insights into their reputation and customer satisfaction.

Evaluate their design capabilities: A good signage company should have skilled designers who can create visually appealing and effective signs. Look for companies that offer custom designs and have a strong understanding of branding and marketing principles.

Inquire about materials and technology: Ask about the materials and technology used by the signage company. Ensure that they use high-quality materials that are durable and suitable for your intended purpose. If you require any specific features, such as illuminated signs or digital displays, confirm that the company has the necessary expertise.

Consider customer service and communication: Pay attention to how responsive and professional the signage company is during your interactions. Good communication and a collaborative approach are essential for a successful signage project. Ensure that the company is willing to listen to your ideas and provide guidance throughout the process.

Review the contract and terms: Before finalizing your decision, carefully review the contract and terms proposed by the signage company. Ensure that all the agreed-upon details, such as timelines, costs, design specifications, and installation requirements, are documented in writing.
By following these steps and conducting thorough research, you can select a signage company that aligns with your business needs and delivers high-quality signage solutions. Do not forget to give us a ring.