Some of the most successful ways of creating a buzz in the market are traditional marketing ways. One such item is the monument signs. The best part about the monument sign is its visibility and the fact that it can be seen from a distance. If you are looking for creative and bright monument signs in Boardman, OH, Newark, DE, Wilmington, DE, Hermitage, PA, Hockessin, DE, New Castle, PA that would help you fetch business, then you can get in touch with us – Brand It Signs.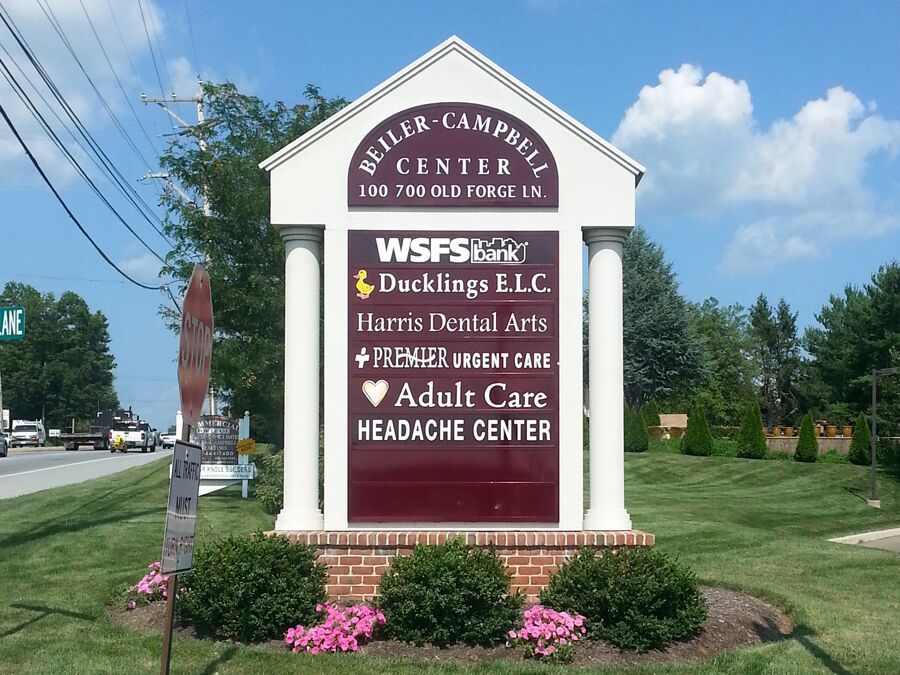 And here are some of the things to consider while designing monument signs.
Visibility from a Distance: It is important to pay heed to its visibility from a distance. No matter how creative the design is and how much you have invested in the campaign, you must ensure that it is visible from a distance to assure effectiveness. Simplicity is the key over here and you have to understand that an onlooker only has a few seconds to make up their minds.
Contrast: Our creative team will help you decide the right shades and colors that will make sure that the monument signs attract the audience. The colors must complement each other and must be hung at the right place so that it grabs eyeballs.
Material: Monument signs are available in various kinds of materials. However, you need to pick the one that is the best. If you call us, we would guide you through the options you have. This is an age-old way to spread the word amongst people. Make sure that you elevate the presence of your brand through effective marketing mediums. This is widely used for Apartment Communities, office property, Long-Term Care Facilities, private clubs, Religious Institutions, etc.
If you get in touch with us, we will guide you through the same.