If you want to make an impact while starting off a new business or you are doing a makeover and want to spread out the news, monument signs are the perfect way to go about it. The products at Brand It Signs & Graphics reflect the standard of the company. Since our inception in 1991, the company has been making signs with lasting positive impressions, eye-catching color, crisp precision lettering along with state of art LED lighting. We generally use real stone or masonry piers while constructing the monument signs but can also build them out of aluminum steel or faux finishes of wood to meet the strict budget requirements of our clients.
Below we have mentioned 3 common types of monument signs available with us. Take a look.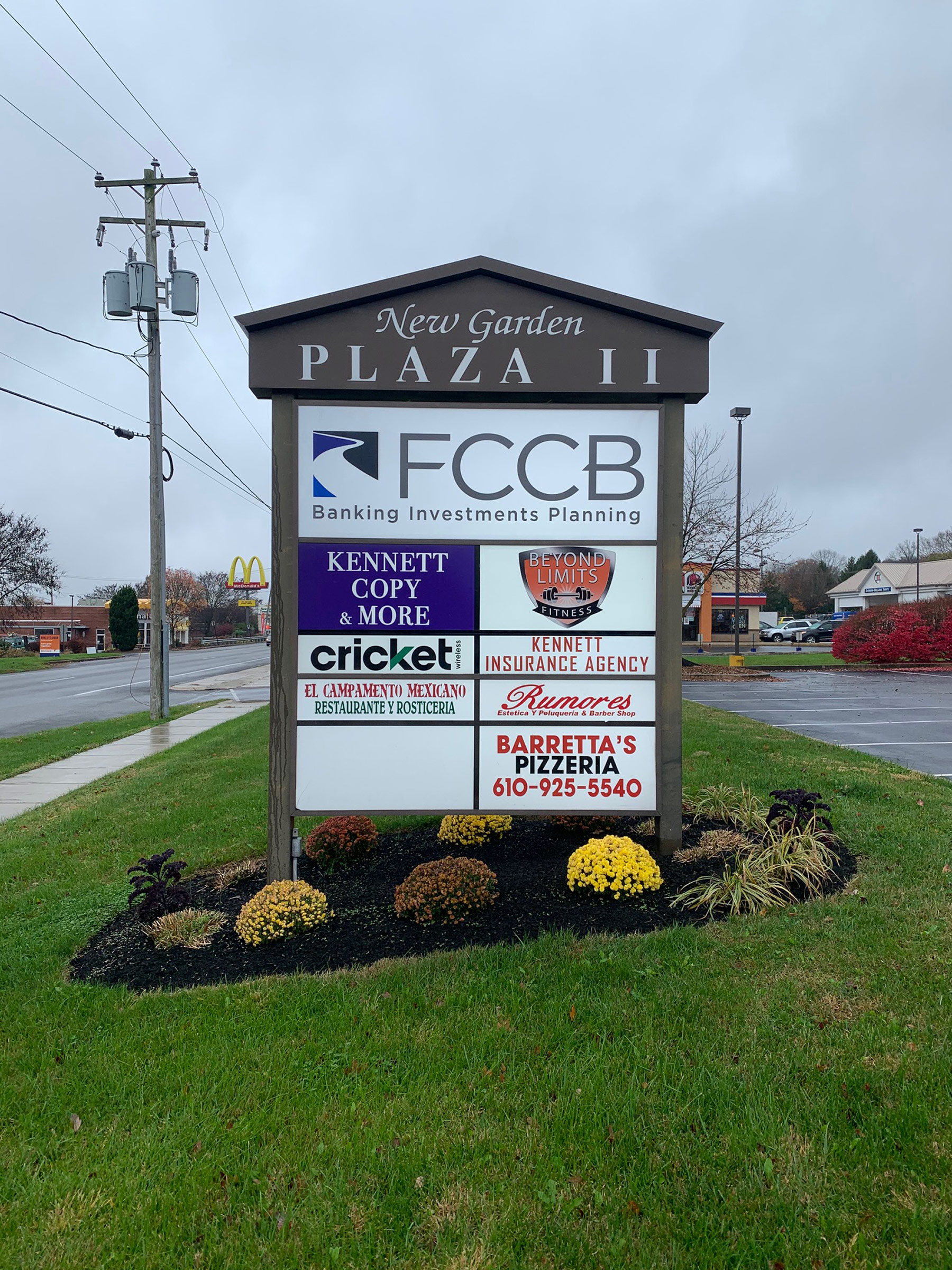 Pylon signs
These signs are used to advertise the brand image of multiple businesses. These are perfect and often seen in large shopping plazas where there are multiple shops. They are piled up at a height and can be seen by pedestrians as well as the drivers easily.
Illuminated monument signs
these provide great visual impact and can be seen from far away and also in the dark. These signs include simple lighting which might turn on and off automatically or even dark contrasting lights to showcase the shop name or any particular message that you want to reach out to people.
Panel signs
these are used at places where there is a single business or an organization. These can be easily changed for new clients by removing the previously branded logo and putting on a new image or lettered overhead to rebrand the sign.
So, if you live in the regions of Boardman, OH, Hockessin, DE, Hermitage, PA, Wilmington, DE, Newark, DE, New Castle, PA and are looking to install monument signs, you can give us a call at (302)-288–0642.