Do you own a restaurant? Or do you have a retail store? Sometimes, in these kinds of businesses come up you might notice a drop in the foot fall simply because your patrons might not be aware that you are open. This is especially true when a business does not have proper navigational signs or a proper signboard to indicate the brand name. This is especially tough after sunset when there is no light and you have to depend on artificial lighting. You should incorporate an LED signboard in your commercial space so that people can read your brand name and know you're open even from a distance. We, at Brand It Signs, can be the right choice for you. We are in established and reliable company which has been in this field since 1991. We can provide you with a wide variety of services, right from banners, vehicle wraps, LED signs, to even ownings, pylon signs, and so on. We are known for our eye-catching colors, precision lettering, and quality products. so, if you belong to areas such as, Wilmington, DE, Boardman, OH, Hermitage, PA, Newark, DE, Hockessin, DE, or New Castle, PA, then you can rely on us.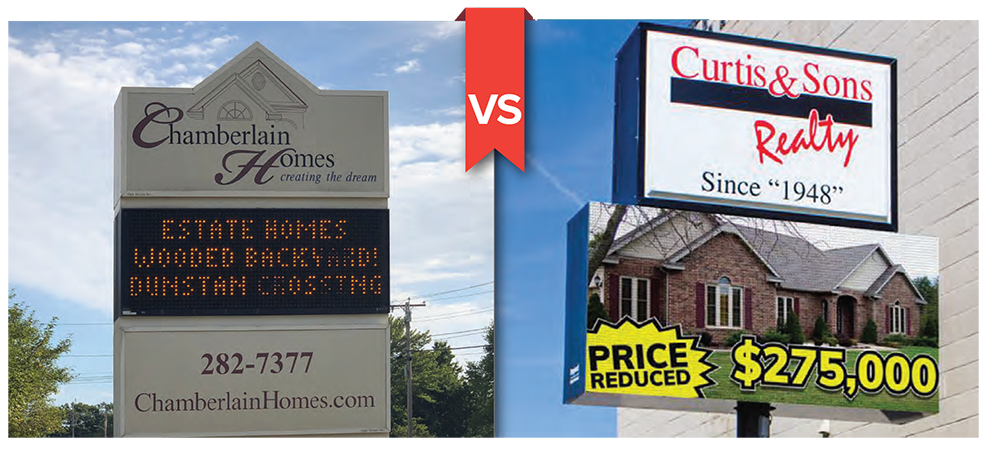 Here, we have put together a few tips that will help you purchase the right kind of LED signboard for your business. Take a look.
One of the first things that you need to lookout for in your signboard is that if it is strong enough or not. It should be made of good quality materials so that it can bear the variant air of time. You must understand that the LED signboard will be in the outdoors at all times and therefore will be more prone to damage. It should be sturdy so that it can last for long.
Another thing that you have to keep in mind is that the LED technology should be of the latest nature. You must pick the LED lights which are the most advanced or else the whole point of this kind of a signboard will be Futile.
So, if you're thinking of choosing us, contact us today for more information.