Do you have a business of your own? Then, you must be having your own commercial space as well. Whenever you are designing your commercial space, you have to make sure that it is convenient for you and comfortable for your clients. That is why many people are investing in commercial awnings so that your clients do not face any difficulty while walking to your building in the scorching heat or while it is pouring outside. Moreover, it adds an interesting element to the commercial building, thereby improving its overall appeal. First of all, you will have to look for a professional company which can help you with these awnings. We, at Brand It Signs and Graphics, can be the right choice for you. We are an established and reliable company which has been in this business for more than 30 years now. We can bring you all kinds of signage solutions which will help you market your production service is better, starting with carved signs, pylon signs, and vehicle graphics to even commercial awnings, LED signs, and so on. We are known for our great quality along with our utmost dedication and commitment towards all our clients. So, if you are located in areas like Wilmington, DE, Newark, DE, Boardman, OH, Hockessin, DE, Hermitage, PA, or Kennett Square, PA, then you can opt for us.
Here, we have put together a few things to check about the commercial awnings before buying. Take a look.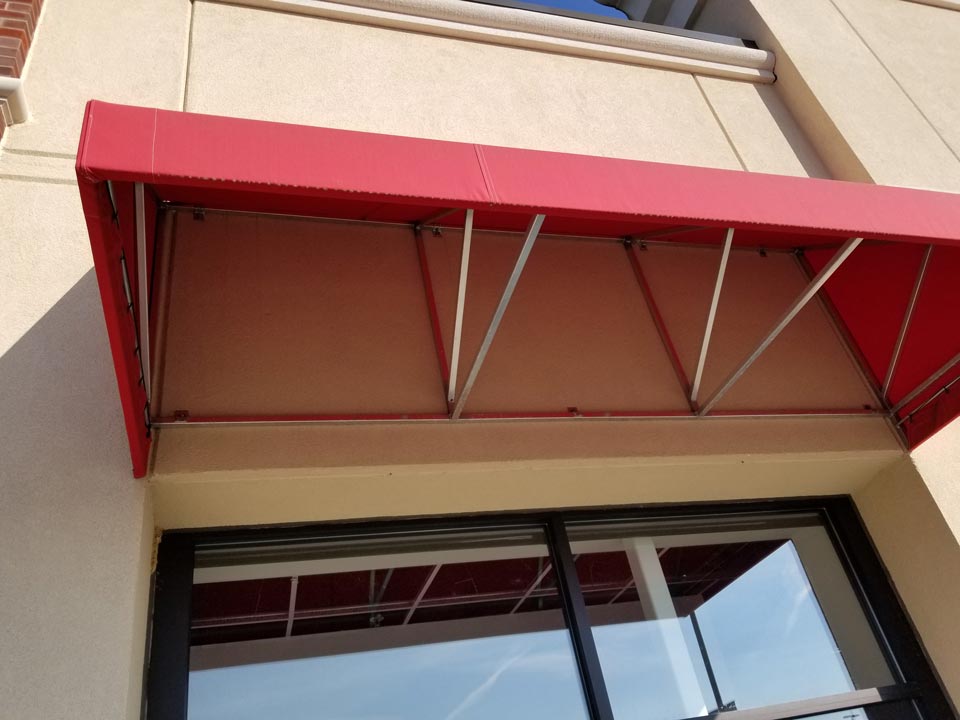 You have to focus on the quality of the awnings before buying. You need to ensure that these are made of good quality materials so that they can last for a long time. Being a part of your commercial space, these will be exposed to regular wear and tear and should be able to endure it easily.
As a business owner, you have to also focus on the budget while making these improvements in your commercial property. That is why you need to know the price of the awnings in advance and check if it is affordable for you or not. Try to take quotes in advance and compare it with others before making a choice.
So, if you are interested in our commercial awnings or any other signage solution, contact us today.