5 important usages of business signs
Business signs are essential tools for companies to communicate with the public and promote their products or services. Brand It Signs is helping their customers to avail different types of business signs in Hermitage, PA, Hockessin, DE, New Wilmington, PA, Boardman, OH, Chadds Ford, PA, Wilmington, DE and surrounding regions.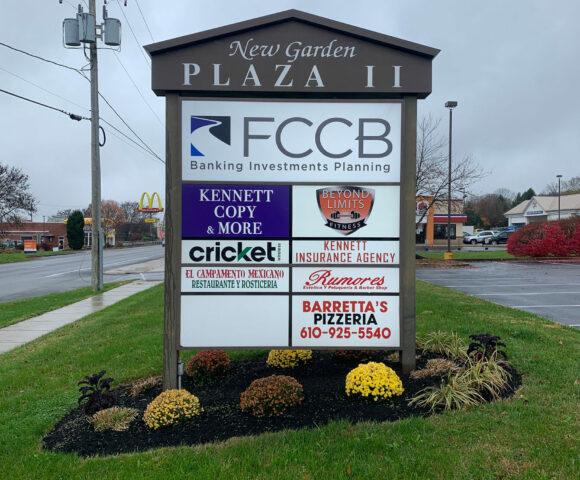 Here are five common usages of business signs:
Branding and Identity

: Business signs, such as storefront signs and company logos, help establish and reinforce a business's brand and identity. They create a visual representation of the business that customers can easily recognize and remember.

Location and Direction

: Signs provide critical information about a business's location, making it easier for customers to find the establishment. They often include address numbers, directional signs, and arrows pointing to the entrance or parking areas.

Advertising and Promotion

: Signs are used for advertising and promoting various aspects of a business, including special offers, sales, new products, or upcoming events. These signs can be displayed in the storefront, on billboards, or as banners at trade shows and events.

Information and Way finding

: Signs can convey important information to customers, such as hours of operation, contact details, restroom locations, and safety instructions. In larger establishments or complexes, signs are used for way finding, helping customers navigate the space efficiently.

Regulatory Compliance

: Certain types of businesses are required by law to display specific signs for safety and regulatory purposes. For example, restaurants may need to display health inspection grades, and construction sites must post safety warnings. Compliance signs help businesses avoid legal issues and maintain a safe environment.
These are just a few examples of how business signs are used. The specific types and designs of signs can vary widely depending on the industry, location, and business goals. Effective signage is a critical part of a business's marketing and communication strategy, helping attract customers, inform them, and build brand recognition.
Please call us without any hesitation. You can also drop us an email for further information.